Do you have a problem with your computer?
Server       
Workplace
Home PC
Need help fast?
Kasel iT provides retail customers with a unique IT - Services available to clients in the room and offers Bitburg, Trier but also in Luxembourg and the Saarland in a diverse range of services in IT field. Our range includes all services around the PC, including hardware and software solutions to problems. We install peripheral equipment repair, failures or servicing your home computer.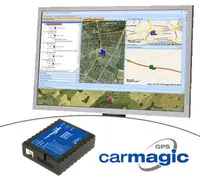 Logbooks of your vehicles via GPS.

Many companies and individuals want a simple system for recording electronic logbooks for their vehicle.
Fully automatic and timely data transfer to the computer not only allow individual choice, but also meet the latest demands of the German Tax Office.
Write to an important work, or are generally mandatory dependence on your PC and suddenly refused the work unit?
Then call immediately!
Professional computer support at home
You are planning a renovation of your house and do not want to ignore the computer infrastructure as well? There is a lot to consider. We advise and assist you in matters of Network infrastructure renewal and support.
Please contact us for more information.